5 Bowl Games to Watch
The college football bowl season is always a bittersweet time of year. On one hand, we get to watch a ton of good games between teams that normally would not play each other. And on the other hand, it signals the end of another football season that went by way too fast.
Since we can't change the length of football season, we may as well enjoy the bowl games that are left. Here are five bowl games that I'm looking forward to over the next week:
Capital One Bowl: Georgia vs. Nebraska
Jan. 1 at 1 p.m. (ABC)
The Georgia Bulldogs were one boneheaded decision away from winning the SEC Championship Game and playing for the BCS National Championship, so there is a potential letdown looming. I'll never understand why the Bulldogs didn't spike the ball with 15 seconds left on the eight yard line and give Aaron Murray two shots into the end zone to win the game. On the other side of the field, Nebraska got embarrassed in the Big Ten Championship game by the Wisconsin Badgers, so the Cornhuskers will be playing with a chip on their shoulder. Georgia has more talent, but the different mindsets of the two teams could make this a lot closer than it should be.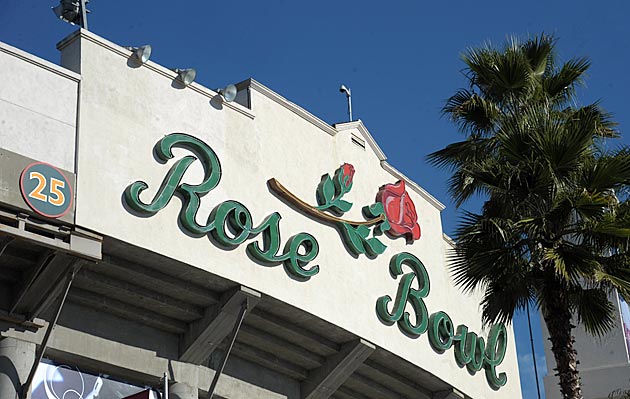 Rose Bowl: Stanford vs. Wisconsin
Jan. 1 at 5 p.m. (ESPN)
No matter what two teams are playing, the Rose Bowl is always one of the top bowl games to watch. Stanford has been one of the hottest teams in football since mid-October and was one questionable call away from extending the game to a second overtime and potentially upsetting undefeated Notre Dame. On the other side of the field, Wisconsin would not have even been in the conversation for a Rose Bowl appearance if not for the bowl bans in effect for both Ohio State and Penn State. Other than their shellacking of Nebraska, Wisconsin didn't beat a ranked team all season; Stanford beat five ranked teams — including the #2 team in the country twice.
Tostitos Fiesta Bowl: Oregon vs. Kansas State
Jan. 3 at 8:30 p.m. (ESPN)
Up until Nov. 17, a lot of the ESPN talking heads were predicting a National Championship match-up between Oregon and Kansas State. But both the Ducks and Wildcats slipped up against conference rivals on the same day, setting up perhaps the second most intriguing match-up in the bowl schedule. This game should be anything but a defensive struggle (Oregon averages a staggering 50 points per game; Kansas State averages 40), but I think Oregon's speed should prove to be too much for Kansas State and their Heisman Trophy finalist quarterback Colin Klein.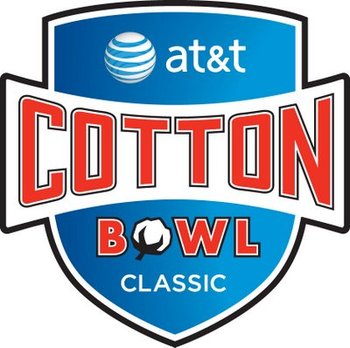 AT&T Cotton Bowl: Texas A & M vs. Oklahoma
Jan. 4 at 8 p.m. (Fox)
Without a doubt, the Cotton Bowl is going to be the best of the non-BCS bowl games. The Texas A&M Aggies were one of the most exciting teams to watch this season with the emergence of quarterback Johnny "Football" Manziel — who became the first freshman to win the Heisman Trophy. Meanwhile, the Sooners only two losses came at the hands of two of the nation's top two teams — Notre Dame and Kansas State. Heisman Trophy winners don't normally fare well in bowl games, but it's hard to bet against Johnny Football who has been beating the odds all season.
Discover BCS National Championship: Notre Dame vs. Alabama
Jan. 7 at 8:30 p.m. (ESPN)
There really could not be two more legendary college football programs playing for the championship than Notre Dame and Alabama. They both have unparalleled history, countless championships, numerous Heisman winners — and the list goes on and on — but it recent years, Alabama has continued its dominance, and Notre Dame has been an afterthought. It's been 24 years since the Fighting Irish have won a national championship, but it will also be 44 days between their last game and the national championship game (only 37 days between games for Alabama) and that may be a bigger problem. Nick Saban and his Crimson Tide team have been in big games and won the National Championship last season but this is new territory for Brian Kelly and the Fighting Irish. Notre Dame's defense — led by Heisman Trophy runner-up Manti T'eo — has been their saving grace all season and they will again be the reason if Notre Dame should win the game. If anyone told me that Notre Dame would be playing for the national championship at the beginning of the year, I would (and many times, did) have laughed in their face. They've had the "luck of the Irish" on their side all year, and a very small part of me wants to see the Irish win it all because a good Notre Dame team is good for college football. I can't believe I just admitted that.