Robert Earl Keen returns to Harrisburg
George Strait. Willie Nelson. Johnny Cash. Lyle Lovett. The Dixie Chicks. Some of the biggest names in the history of country music — and just a few of the artists that have recorded songs written by legendary singer/songwriter Robert Earl Keen.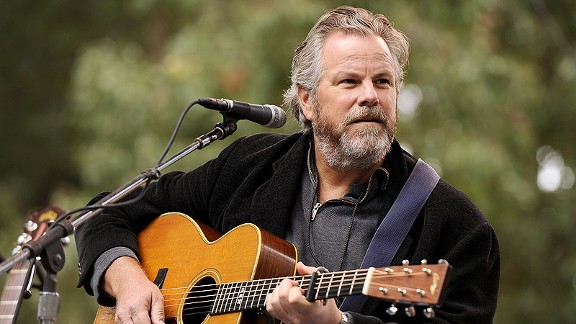 There are very few singer/songwriters who can tell a story through their music as well as Robert Earl Keen — and that is apparent again on his latest release, 2011's Ready for Confetti with boot-stomper "I Gotta Go" and the fun, sure-to-get-stuck-in-your-head title track.
Robert Earl Keen and his band will return to Harrisburg on Tuesday, Jan. 22 for a show at the Abbey Bar at Appalachian Brewing Company.
"We played at a theater [in Harrisburg] about a year ago and had a real good crowd," Keen said in a recent telephone interview. "It was really fun and everyone was really excited to see us, so we are coming back."
Through the years, Keen has penned dozens upon dozens of classic songs, but maybe none as popular as his own look into Christmas in Texas, and my favorite Christmas song — "Merry Christmas From the Family."
"I grew up in Houston and there is no snow; we mow our grass on Christmas Day. With that in mind, I realized that there was not a Christmas song out there that reflected the way I saw Christmas," Keen said. "So yes, every piece and bit of information in there is all real. Those are all real people; I changed their names but the changes were so minimal that they all got pissed off at me for about two years."
Keen currently lives in Kerrville, Texas — also the hometown of 2012 Heisman Trophy winner Johnny Manziel; and as a Texas A&M alum, Keen is a big fan of Johnny Football.
"I couldn't be happier for him. I live here in his hometown and I'm an Aggie to boot," Keen said. "I've watched his games since he's in high school and it's pretty amazing. Occasionally you get a chance to be around something that is that cool and that real, and that makes it all the fun."
Keen last played Harrisburg's Whitaker Center in January 2012, but he promises that fans can expect a completely different show this time around.
"I write a different set list every night. Our last Harrisburg show, we probably played most of what people consider "the hits" and we weren't playing much from Ready for Confetti. It will be different from what it was last time," Keen said. "I was always kind of surprised when it became more and more popular to just do the same set every night. I'm not a Deadhead by any means, but I've always loved the whole Grateful Dead attitude that the set is always liquid, it always moves around."
While his set lists are always moving around, so is Robert Earl Keen — who has now spent more than 30 years touring the country and playing his songs to audiences both large and small.
"I spend a lot of time on the road. Next year will be 20 years of the same guys in the band, and we do 130 dates a year. That takes up a lot of time," Keen said. "Part of my favorite thing of doing music is making records, so I will be making a record next year."
And like any successful touring musician who has been on the road for decades, Keen has his favorite venues — the Birchmere in Washington D.C., Ryman Auditorium in Nashville, The Fillmore  in San Francisco and Bass Hall in Ft. Worth — but there's no place he will rather be next Tuesday night than at the Abbey Bar in Harrisburg
"Mainly, my favorite place to play is the place I'm standing where I'm playing at that time," Keen said.
Tickets for Tuesday's show at the Abbey Bar are still available online. Doors will open at 7 p.m., and the show will start at 8 p.m.
Greenbelt Events is also giving fans a chance to win their way into the show with the Robert Earl Keen Best Beard Contest. Just Tweet or Instagram a photo of your beard with the hashtag #REKBeard to win a copy of Ready for Confetti, a stainless steel REK shot glass, a "Road Goes on Forever" t-shirt and two tickets to the show. Beards will be judged on fullness, length, shape and style.